MUKAMBI SAFARIS
Unique By Nature
Kafue National Park – Zambia
Mukambi Safaris in Zambia wordt gerund door Nederlandse eigenaren: Robyn en Edjan van der Heide. Zij hebben drie verschillende kampen in Kafue National Park, een van de meest ongerepte wildernisgebieden ter wereld: Mukambi Safari Lodge, Busanga Plains Camp en Fig Tree Bush Camp. Activiteiten die worden aangeboden zijn safari's in een open auto, boottochten, vis-excursies en wandel safari's waarbij er kans is op het zien van olifanten, leeuwen, luipaard, cheeta, nijlpaard en een variëteit aan vogels. Mukambi Safaris combineert romantiek en exclusiviteit met warme en attente service.
Welkom bij Mukambi Safari Lodge, de toegangspoort naar het Kafue National Park in Zambia. Omringd door een van de grootste gebieden van ongerepte wildernis in de wereld.
Fig Tree Bush Camp bevindt zich op een unieke locatie in een onontdekt gedeelte van het Kafue National Park en is gekozen na jarenlange bewondering van de schoonheid van dit stukje wildernis.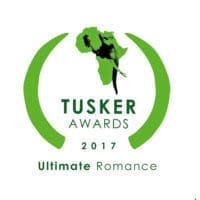 Busanga Plains Camp, ons eerste seizoensgebonden luxueuze wilderniskamp, gelegen in het hart van de beroemde Busanga Plains, een prachtig en uniek waterrijk gebied in het noorden van het Kafue National Park.
ACTIVITEITEN
Mukambi Safaris biedt een scala aan activiteiten aan in het Kafue National Park, Zambia.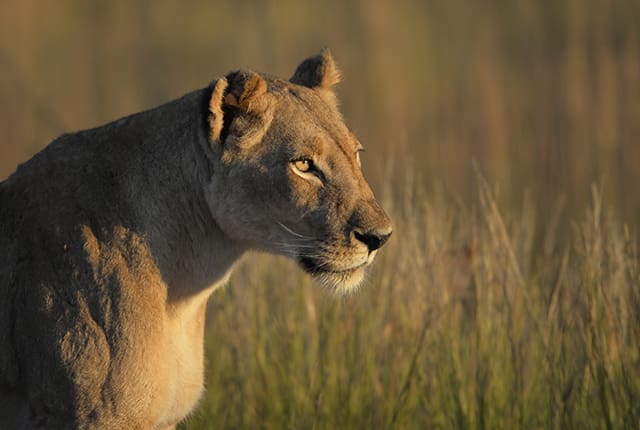 Natuurbehoud
'Conservation' speelt een belangrijke rol bij alles wat wij doen in Kafue National Park. Wij werken nauw samen met het 'Department of National Parks & Wildlife' en met natuurbeschermingsorganisaties, zoals Zambia Primate Project en Panthera, wat betreft de instandhouding van het nationale park en de dieren.
Familie
In 2002 besloten Edjan en Robyn van der Heide om hun comfortabele maar voorspelbare levensstijl in Nederland in te ruilen voor Zambia. Robyn was in Afrika geboren en verlangde al lange tijd om terug te keren en Edjan voelde de drang om een verschil te kunnen maken voor zowel het Kafue National Park als de lokale gemeenschappen.
School
De Mukambi Community School biedt onderwijs aan de kinderen die in een gebied wonen waar geen goede scholen bestaan. De resultaten zijn spectaculair; de school biedt nu 80 lokale kinderen een hoge opleiding en vijf leraren hebben een vaste baan.
Zonne-energie
Duurzaam toerisme moet komen van een echte wens om een verschil te maken. Alle drie de kampen draaien op 100% hernieuwbare zonne-energie en Mukambi Safari Lodge was de eerste in Zambia waar de meest milieuvriendelijke batterijtechnologie LiFePO4 werd geïnstalleerd.
WIL JE BIJ ONS VERBLIJVEN?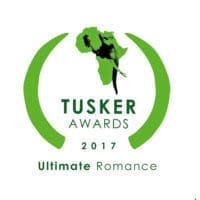 Service and accommodation is excellent, and a dip in the sparkling pool is a great way to cool off. The Sundowner Cruise along the Kafue River is not to be missed… Mukambi Safari Lodge is the sort of place to which you feel compelled to return…..often.
Have been multiple times to Mukambi's three different lodges/camps .. each time it is a treat to be back 'home'
There really aren't words to express how incredible the Mukambi Lodge and Safari experience was for us. The staff is amazing, and they make sure to personalize the experience. The accommodations are excellent, just the right combination of rustic and luxe. The food is incredible and the service impeccable. And that doesn't even begin to describe the safari experience. Lions, elephants, hippos, zebras, monkeys, baboons — all up close in the most breath-taking setting we could imagine. We stayed at Fig Tree, which is highly recommended for anyone who wants to disconnect and become immersed in the experience. All I can think of is how to get back there. Paradise.
We were also lucky enough during our visit to stay at the new bush camp Fig Tree. Wow! The 3m high tents in the tree canopy are a thing of beauty. There is nothing quite like having the bespoke tent "windows" down, waking to the sight and sound of the tree leaves in the calm breeze. Incredible. There is a wonderful boma area and fire pit in the sand below. The hammock on the beach overlooking the lagoon is a real treat, spend an afternoon here listening to the birds and watching the array of wildlife pass you by.
We just loved this lodge! The staff were so friendly they really couldn't do enough for us. The meals were not only totally delicious they were taken in their lovely dining room overlooking the river. Our accommodation was in a "permanent" tent overlooking the river. The view was a dream and we couldn't have asked for a more fitting place to drink our afternoon G&Ts. Thank you so much!
Our tented accommodation was spacious and comfortable with a shower inside and a bath out on the balcony overlooking the river. The lodge supports a local community school and I was taken there for a visit. The students sang a song of welcome when I arrived. Before I left they sang a farewell song, "We're saying goodbye but not for ever." I hope it won't be for ever. I really want to go again and stay longer next time.
This lodge has a great view over the kafue river. We've stayed at Mukambi twice last year. The hospitality, food, accommodation and safaris are excellent. Definitely going to visit again. Last January we booked a tent, which was absolutely perfect. The rooms are very clean and have a nice balcony with a view over the river
Mukambi is a gem along the river. The food was magnificent, the lodging was lovely, and the views were magnificent. The colours of the sunsets here are breath-taking. The game drives were excellent, the drivers very well educated, kind, and easy to chat with en route. We really did not want to leave this special place in the world.
We travelled up to the Busanga Plains the following day. Magical! Words cannot convey the beauty of the plains and how special it is. The plains camp is an oasis of calm surrounded by lechwe, lions, elephants, true wilderness. It is phenomenal, and the staff are a true asset, attentive, friendly and extremely welcoming.
The Busanga plains is the jewel of the Kafue and is renowned for the concentrations of game. 720 square kilometres and three camps in total means that you are not going to be crowded, that is for sure. The game viewing was superb and so was the camp. The tents are beautifully appointed and with great outdoor showers. The staff are all friendly and helpful and everything worked very well indeed. I would recommend this camp to anyone wishing to see Busanga.
Mukambi Safari Lodge
Mukambi Safari Lodge
 is de toegangspoort naar het Kafue National Park in Zambia. Omringd door een van de grootste gebieden van ongerepte wildernis in de wereld.
Busanga Plains Camp
Busanga Plains Camp is ons eerste seizoensgebonden luxueuze wilderniskamp, gelegen in het hart van de beroemde Busanga Plains, een prachtig en uniek waterrijk gebied in het noorden van het Kafue National Park.
Fig Tree Bush Camp
Mukambi Fig Tree Bush Camp
 is een unieke locatie gelegen in een onontdekt deel van Kafue National Park