Mukambi Safaris, situated in the untouched Kafue National Park, offers a variety of safari options for the discerning traveller. Escape to Mukambi Safari Lodge, Busanga Plains Camp or Fig Tree Bush Camp, for a unique African experience in the heart of Zambia. Enjoy walking safaris and game drives where you are likely to encounter elephant, lion, leopard, cheetah and hippo as well as an incredible variety of birdlife. Try your hand at fishing or relax on a sunset boat cruise. Although you're still guaranteed a truly unique safari with shorter stays we highly recommend you book with us for at least a week to explore this incredibly vast park and experience our different camps.

Welcome to Mukambi Safari Lodge, gateway to the Kafue National Park, one of the largest areas of unspoiled wilderness in the world.
Fig Tree Bush Camp, tucked away in a unique and undiscovered part of Kafue National Park, is the perfect wilderness hideaway.
Busanga Plains Camp is situated in the heart of the beautiful Busanga Plains, the unique wetland ecosystem of the park.
ACTIVITIES
There is plenty to see and do in Kafue National Park with Mukambi Safaris.
Game drives offer the best opportunity to cover large expanses of the park and it's various habitats. From the big cats to the small, the highly qualified guides will ensure an unforgettable experience.
Often the best way to experience nature is on terra firma with a walking safari. Use all your senses to learn about the surrounding flora and fauna with our expert trackers.
Float down the Kafue River on a relaxing boat cruise and take in the magical scenery along the riverbank. From chortling hippos to thirsty elephants there is always something to see.
A great way to relax and immerse yourself in nature is with a fishing trip. Try your hand at catching bream, barbel and fresh water pike along the Kafue River and its tributaries.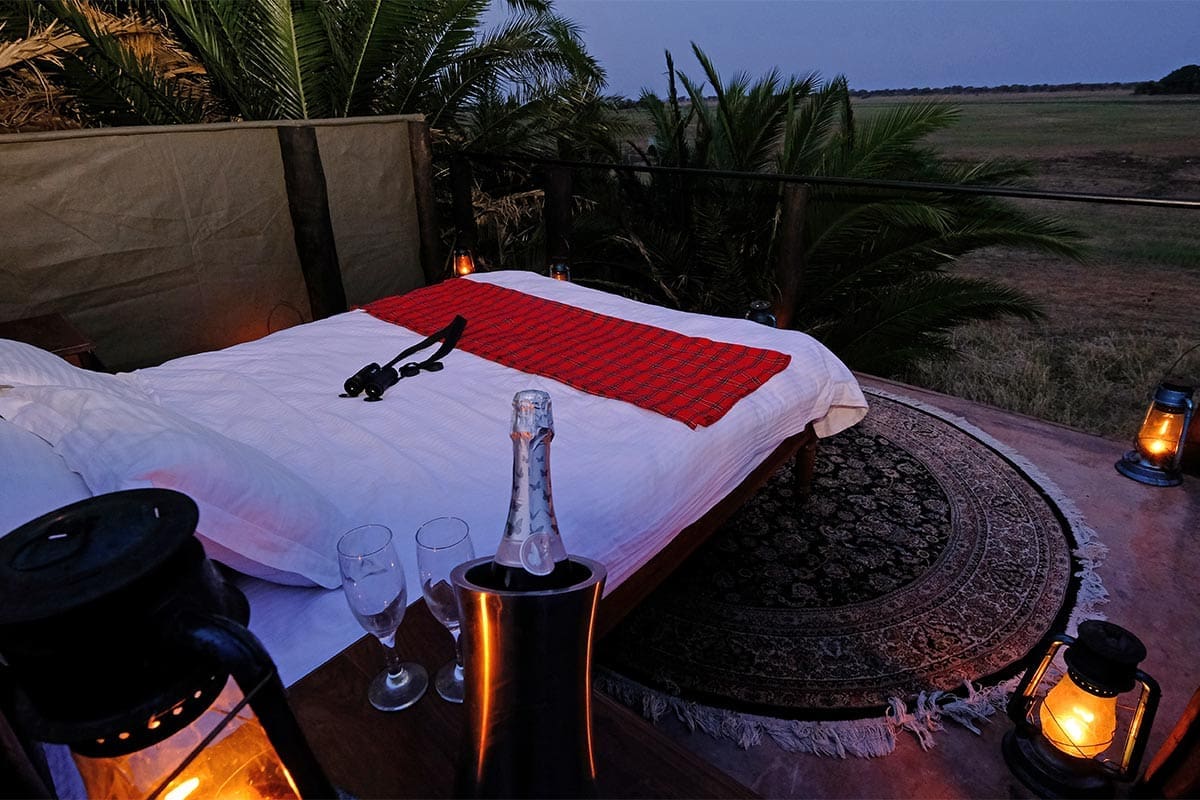 There is nothing quite as mesmerizing as gazing up at a star-studded African night sky. Listen to the soothing sounds of nature as you drift off to sleep beneath the Milky Way.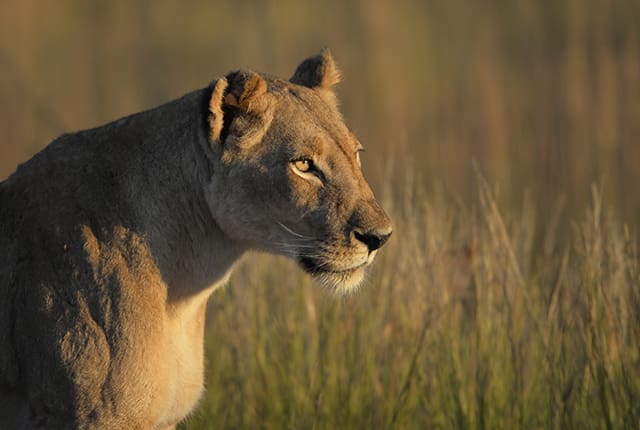 Conservation
Conservation is key for responsible tourism and is a huge part of what we do in Kafue National Park. At Mukambi we work closely with several NGOs, including Panthera and Zambia Carnivore Programme (ZCP), and the Department of National Parks and Wildlife and African Parks where we support anti-poaching and other conservation goals. The Zambian Carnivore Programme (ZCP) is a non-profit Zambian registered organization dedicated to the protection of Zambia's large carnivores and their ecosystems.
Family
A family-run lodge, Edjan, Robyn and their daughters have been dedicated to making a difference for the park and local communities since embarking on their Mukambi adventure twenty years ago.
Community
Community is at the core of Mukambi. In the remote area of Kafue National Park, Mukambi Community School provides a high standard of education to over 80 local children and permanently employs 5 community teachers and 5 government teachers. Plus there are a number of other community projects making a difference.
Environment
Mukambi recognises the importance of responsible tourism. All three camps run 100% off renewable solar energy with Mukambi Safari Lodge being one of the first in Zambia to install eco-friendly battery technology LiFePO4. We also constantly strive to be plastic free.